As we close out 2020, we've released our final upgrade of the year! In a year full of remote work and collaboration challenges, we focused our attention on empowering departments and teams to work together to achieve greater efficiency and precision.
Earlier this year, we released Previous Redlines, negotiation analytics, and expanded functionality around editing, commenting, and co-authoring contracts in DocJuris. These capabilities proved to be valuable this year for teams that negotiate contracts. With playbooks and the DocJuris editor, teams saved over two hours on every contract review.
Internal Commenting and @Mentions
As a continuation of these improvements, DocJuris enables internal commenting with @mentions. You can use @mention in an internal comment to deliver a simple email to another team member. The link in the email will open the contract in DocJuris and send your team directly to the comment, all in one click.
From there, the team can comment further and markup the contract along side playbooks and Previous Redlines. Once complete, you can export to Word and the counterparty will only see external discussions and the edits made in track-changes.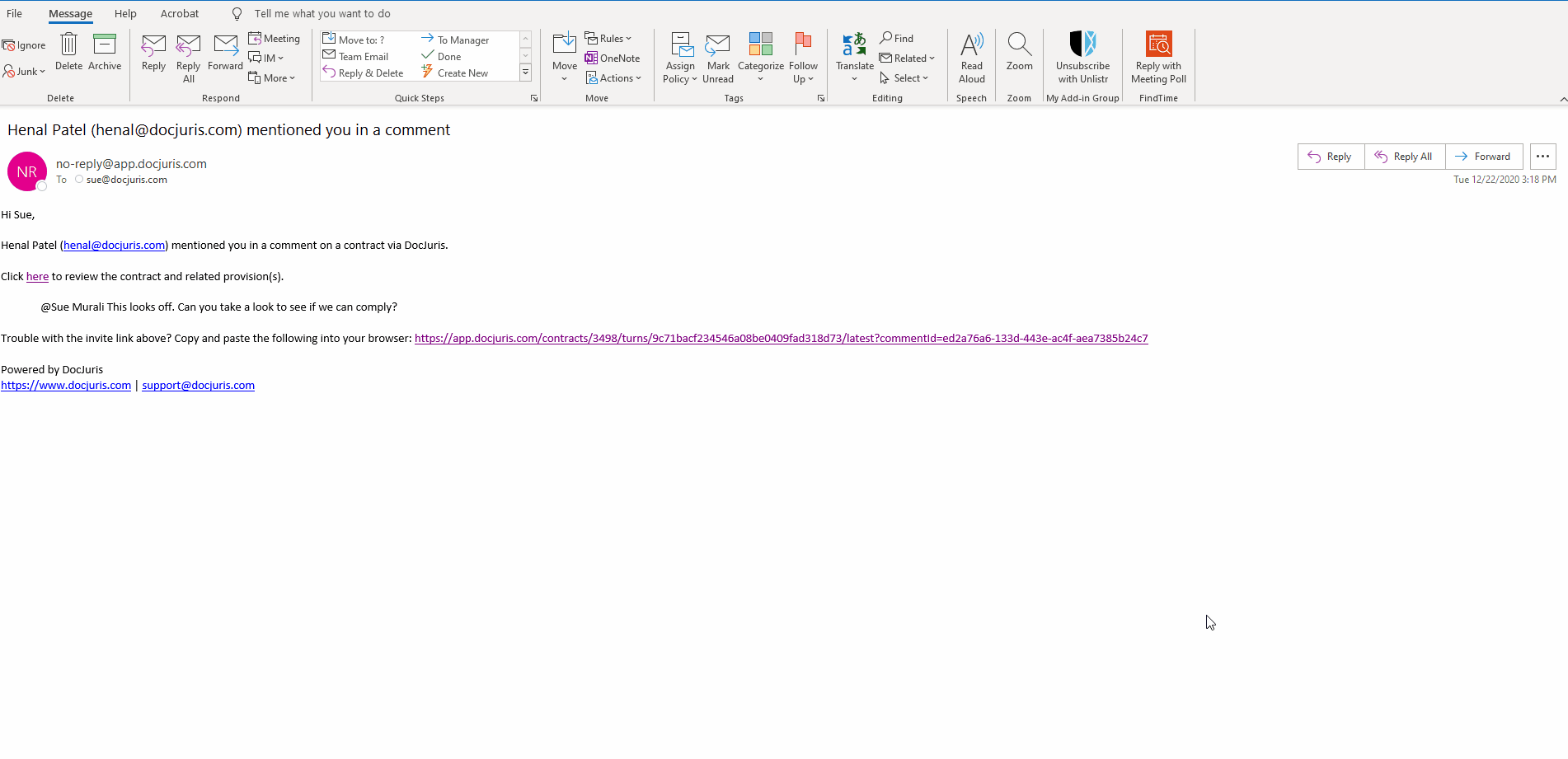 Other Improvements
Execution Copy attribute to mark turns as the final version enabling better eSign integration capability;
New API endpoints for expanded integration capabilities with contract and document management systems;
Other playbook enhancements;
New help center: https://help.docjuris.com.