Export Playbook to Word (.docx)
Downloading a copy of a DocJuris playbook can be helpful for internal discussions, iteration, and coordination with outside counsel. In DocJuris, users can download a copy of a playbook in Word: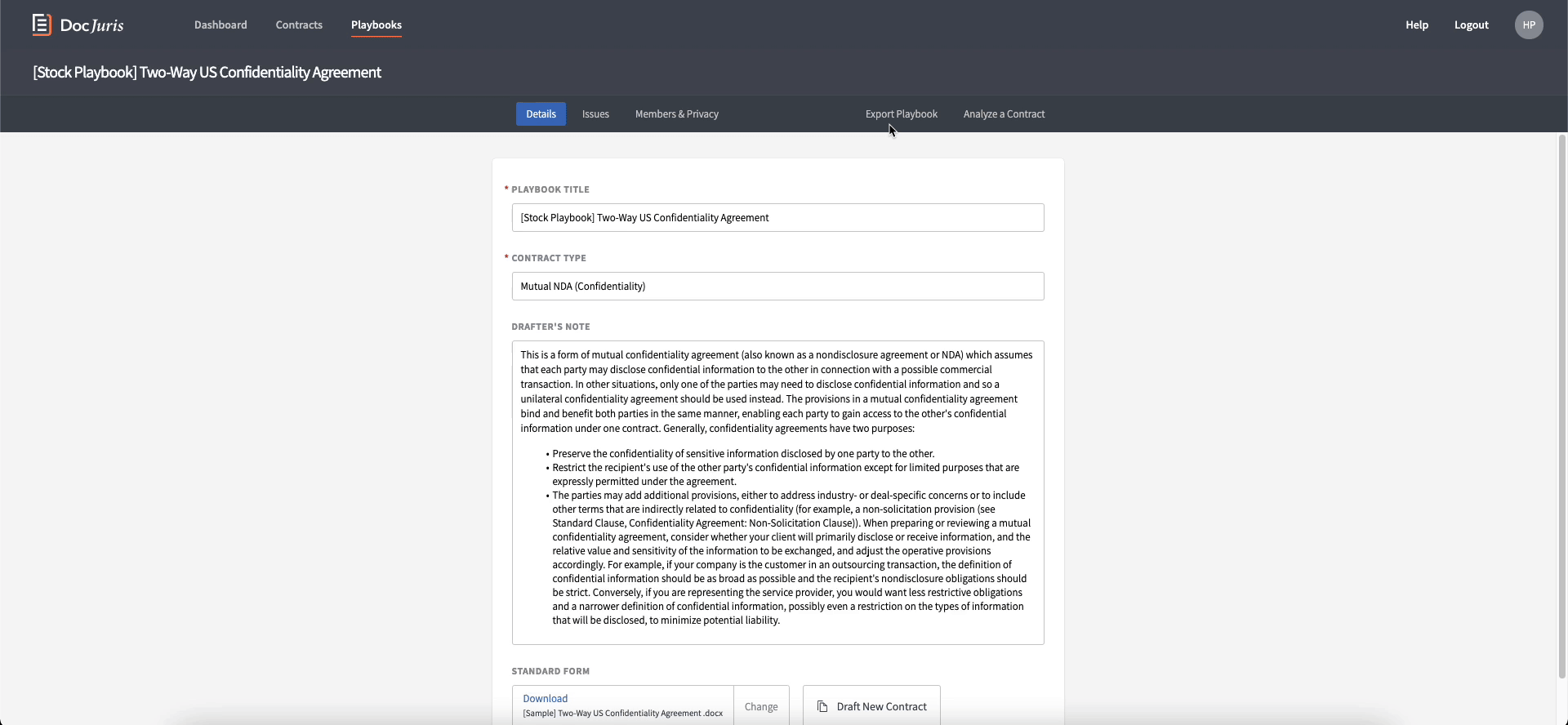 Note, playbooks cannot be imported from Word to DocJuris - please reach out to support@docjuris.com if you need assistance.
Organizational Units
When reviewing contracts from different clients, business groups, or regions, it can be challenge to search and sort for contracts. In DocJuris, when a contract is loaded, it can be organized into one or more Organization Units (Org Units) for better search-ability and filtering:

Contracts with an Org Unit will be labeled in the contract list and can be searched:

Accept/Reject All at Paragraph Level
When looking at a clause with several markups, it would be helpful and faster to accept or reject all within a paragraph to streamline the process. In DocJuris, you can right-click on an incoming redline, hold Shift and click Accept or Reject all in paragraph: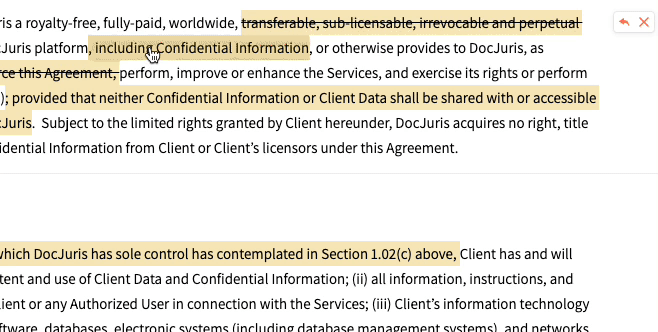 Other Improvements
Compatibility with tables and document comparison functionality;
Improved mention notification emails;
Contract list search now searches playbook name, counterparty, contract type, org unit;
Optimized loading time of defined terms;
Better matching algorithms for clauses and defined terms (plurality and stemming);
Improved process of accepting deletions and commenting;
Better instructions in the internal/external comment option;
Help text for playbook fields.