We're thrilled to announce our June release. DocJuris has significantly improved contract and playbook navigation with the introduction of tabs and groups. Also, contract screening reports can now be exported directly to Excel in the app or via our API.
New Contract Navigation
Flipping between Previous Redlines, defined terms, and Playbooks can be a challenge in contract reviews.
In DocJuris, the DocJuris Analyzer makes it easy to navigate via tabs as demonstrated below. Also, a new "info" tab is available that allows users to edit meta data such as the contract filename, description, and organizational units: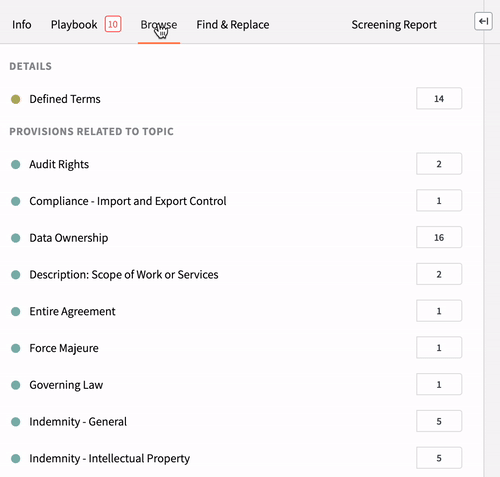 Playbook Groups and Improved Navigation
Setting up playbooks with headings and groups makes it easier to organize and categorize concepts. For example, the organization may want to set up issues by function, risk level, or a higher level description (e.g., warranty provisions).
In DocJuris, in the playbook editor, groups can be added to a playbook. Once these group headings are created in the playbook, they'll show up during a contract review as shown in the above GIF.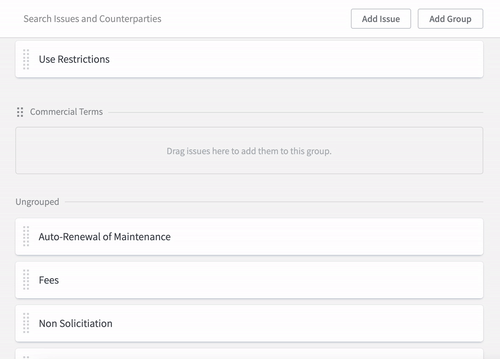 Export Screening Report to Excel
The generate report button produces a printable report comparing the playbook to the content of an analyzed contract.
In addition, the screening report can be exported to a formatted Excel file together. The file can also be accessed via DocJuris' API and workflow automation connectors over at Power Automate and Zapier. Here's an example of the formatted report that can be exported: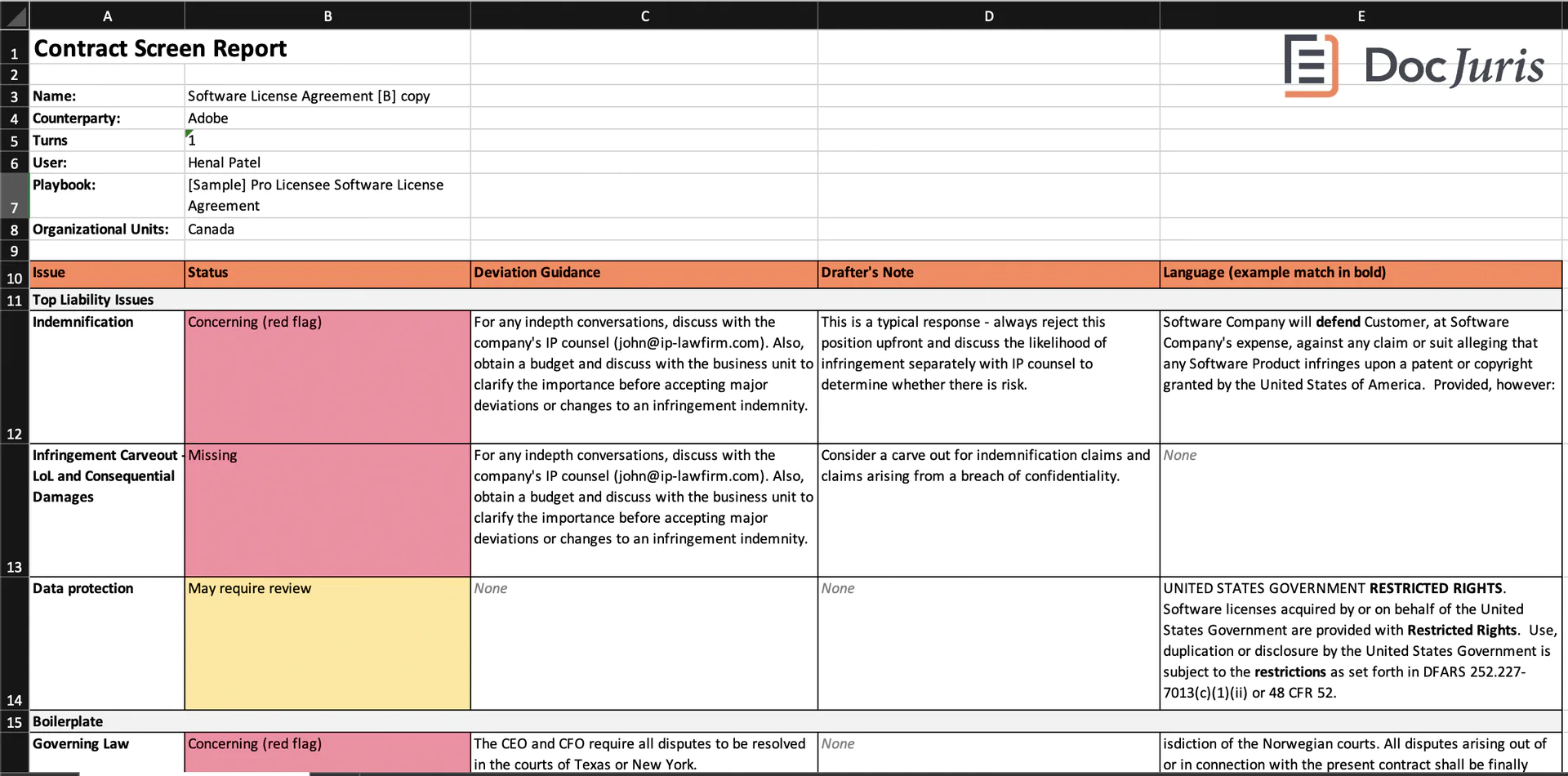 Other Improvements
Password reset option is now available in the user profile area;
Improved styles in the playbook export to Word;
Better compatibility with tables;
Contract list can be viewed, searched, and navigated in narrower or smaller screens;
Fixed content unreadable errors.