Steps to Create an Issue then Test in Sample Documents

Select the appropriate Playbook.
Click Issues.


Fill out the required fields.
The application will split to a left and right pane view with the Issues on the left and a Sample Document on the right.


Load the Sample Document on the right to test your new Issue Tag.

Issues can then be reordered, renamed, or deleted.
To delete an Issue, there is a two part prompt to ensure that you intend to delete the Issue by design. Mistakes happen, but the DocJuris system tries to prevent them.
Also by design, there are limited required fields so that your Issues can expand with scope as your Playbook is developed. DocJuris can be as broad or as narrow as users need, becoming more precise as data input increases.
With the Playbook editor, DocJuris allows for elegant organization of clauses under specified groups with headings. Once headings are created, the information can be reorganized by department, clause type, or even as a user prompt.
Examples of Group Headings
High Risk Litigation
Have you reviewed finance (prompts user)
Finance
Business
Steps to Create Group Headings
In the Playbook Editor, Click Issues.


Select a clause that is not already associated with a Group within the contract.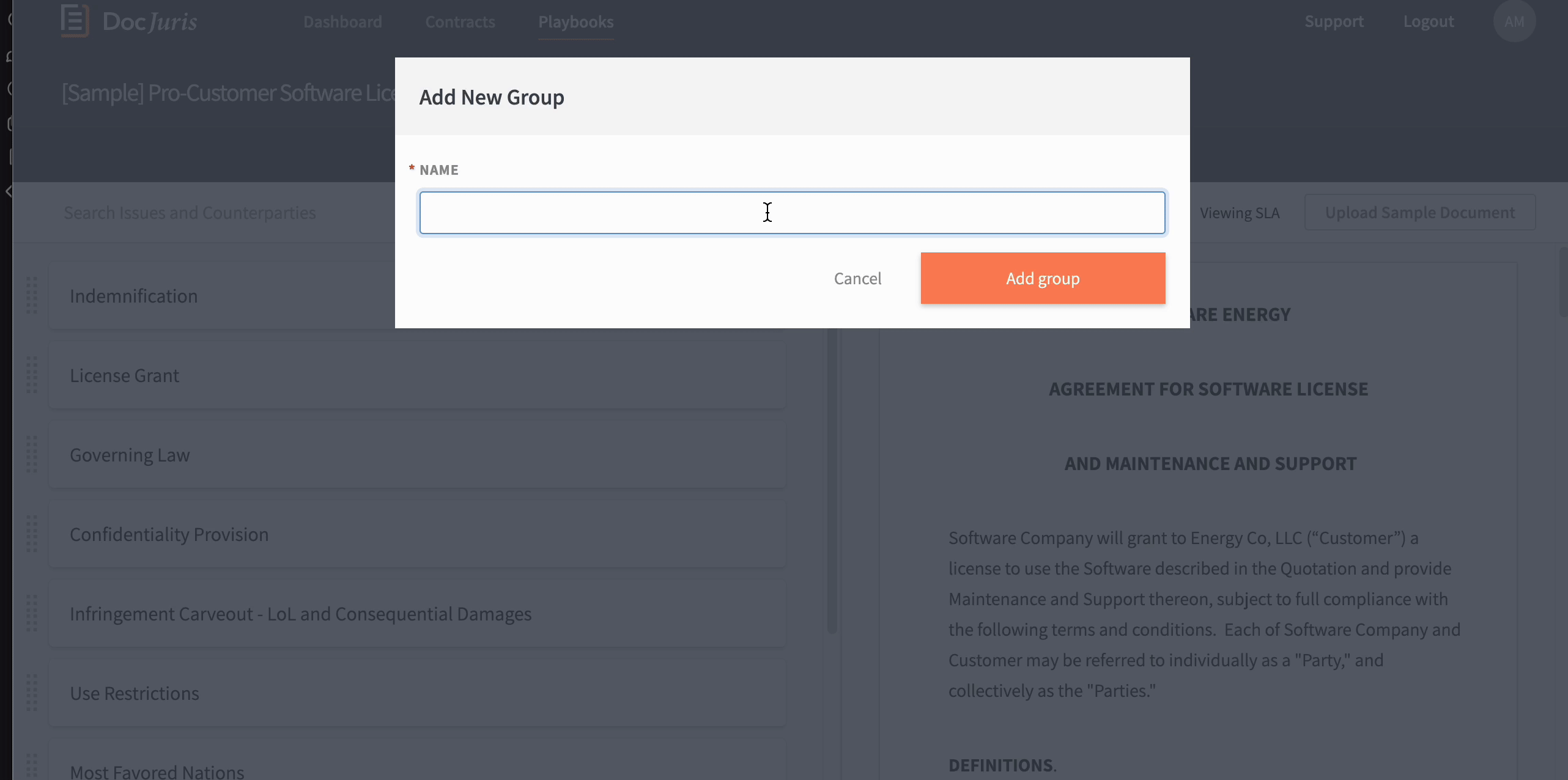 Drag and Drop into the Group prompt.
Organize group headings into the most usable format.
Once group heading order is determined, the order will be retained in the Playbook Editor.
Video Overview (Creating Issue Groups)