In this article, we'll explain how to get an Exception Table or Amendment from a Comparison through our new Markup Conversion feature.
Markup Conversion is an incredibly useful feature in DocJuris that allows you to continue changes or redlines to an existing contract directly within the app. The markup changes you've made in your document will be converted to DocJuris changes. By choosing this option when analyzing a contract, you can continue to make your own changes, or that of a team member or other stakeholder, within the Contract Analyzer of DocJuris.
You can follow the steps below to generate an Exception Table or Amendment from a Comparison through Markup Conversion.
1. Login to app.docjuris.com and click Analyze a Contract.

2. In the
Upload a Contract Menu

, click the option on the left for Incoming Redline or Comparison.

3. Upload the
revised contract file

in the first box (e.g.,

document you want to inspect

).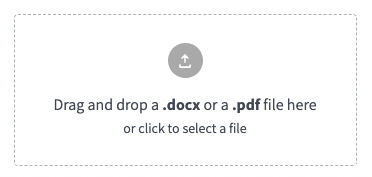 4.

Type and search

for a
Contract Type

.

5.

Type and create

a new
Counterparty.

6. Under
Compare Against

, select the option to Upload a Document.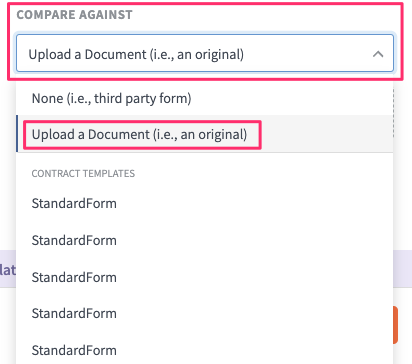 7.

Upload

the
original

document (e.g., v1).

8. Under the
Advanced line,

click the

checkbox

to Continue any detected track changes.

9. Once the contract loads, click Export in the top right of the Contract Editor and select the option Amendment or Exception Table under What would you like to export?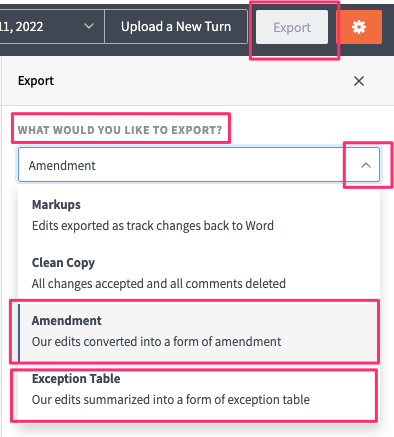 10.

Email
yourself or

download

to your desktop.

For more information, check out our Release Note on how to leverage the markup conversion feature for exception tables and amendments.